If you've been working with the law of attraction successfully long enough, you'd already be familiar with some of the signs that your manifestation is coming.
If you're new to all this however, and are looking for some reassurance that it's going to happen, you've come to the right place! But before we get into that, I'm going to make something very clear:
Don't look for signs to believe in your manifestation.
You get it? If you look for signs that your manifestation is coming, you're going to give yourself more than a few unnecessary problems, and experience delay.
Seeking reassurance from signs, implies you don't really believe it's done.
Seeking for signs that your manifestation is coming also implies – in the best case scenario – that you believe it is coming. Whip out that highlighter, because this is important:
There is a huge, huge difference, between "it is coming" and "it's already done."
Well then, why did I title this the way I did? To get your attention, and put help set you on the right path.
Without further ado:
11 Signs That Your Manifestation Is Coming
Manifestation Sign #1: You Feel at Ease About it
When it occurs to you, you don't sweat it much. There's an inexplicable knowing that it's done. You're very much relaxed.
In fact, you might even find that you don't feel like doing any visualization about it anymore, because at this point it's like turning a hose on yourself under the rain. So you relax and let it go.
Manifestation Sign #2: You Start to Notice More of What You Want
Let's say it's a new car. You start to notice the make and model you prefer, more and more. It seems to just be everywhere.
Don't dismiss that as just coincidence.
It's also so much more than your brain selectively focusing on the car because you've thought about it. It's so much more. It's a sign, from your Self, to you!
Manifestation Sign #3: The Dark Before the Dawn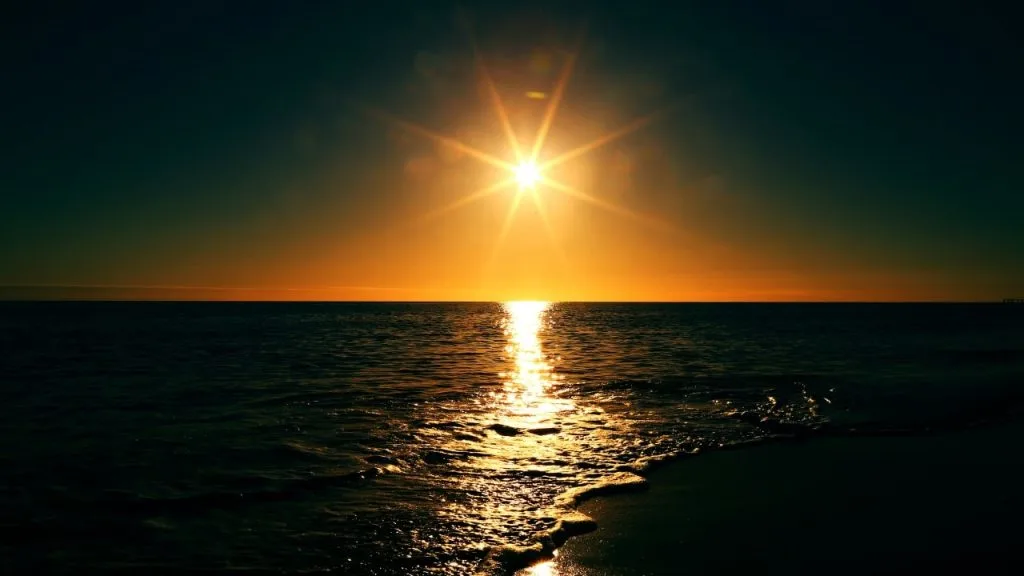 Unfortunately, this can be one of the signs your manifestation is close.
Sometimes you'll find it gets worse before it gets better.
You wanted to manifest more money, and all of a sudden, there are emergencies or new financial obligations, and it's almost like you just can't catch a break!
What is going on? Think of it as a gift!
You've set an intention to experience something different than your usual.
Those horrible things that suddenly swarm into your experience are kind of like the universe or your Self asking you,
"Okay, are you still firm in your intention? Regardless of what you're experiencing?"
If you remain calm and remind yourself gently your imagination is more real than what is, you will find these things will be resolved, and your desire will manifest!
Manifestation Sign #4: Messages Through Other People
The universe begins to send you messages through people around you!
Maybe you've been thinking about starting a new business, say with whole foods.
Then you're having a conversation with a friend or family, and they suddenly say something like,
"I bet you'd do really great if you had a whole foods store. You know so much about proper food and nutrition!"
That's a sign.
RELATED: 13 Signs You're Having a Spiritual Awakening
Manifestation Sign #5: Synchronicity
What most people want to dismiss as coincidence. But not you, because you're a manifesting Jedi! Synchronicity happens every day, in so many ways.
When your manifestation is about to pop up in 3D, you begin to get more and more. You may see a certain number all the time – 11:11, 12:34, 111, 222, 333, 666 (yes, that can be a good number, contrary to popular opinion.) It could be a certain event happening several times in a row.
If you want to understand the energy and influence of YOUR unique numerology numbers based on your name and date of birth then get a personalized (and free) video numerology report here.
This reading is NOT one of those generic horoscope style readings that apply to everyone.
Every prediction and explanation you'll see is based on YOUR personal numbers.
So anyway, just the other day I was on a really long trip. Took about a couple of hours. I heard sirens 5 times. That hardly ever happens.
I took that as a sign that my desires were announcing their entrance into my life and asking me to be ready. Already some sweet things have happened since then!
Manifestation Sign #6: Hearing About Your Desire
This is one of those unexpected signs of manifestation. But it's one's a good one.
You can overhear a conversation about your desire.
You might decide to turn on the radio, and then bam, they're talking about the very thing you desire!
It can catch you off guard when you randomly hear about your desire from an unexpected source. But it will be cool because now you'll now why.
Manifestation Sign #7: Dreams
Dreams are awesome, and if you don't already do this, then I'd suggest you start keeping a dream journal.
When your manifestation is close (physically speaking, since we know it's really already done) you begin to have dreams that show you you have it already.
Manifestation Sign #8: Moments of Deja Vu
You begin to get a sense of having been where you are before. This is one of the ways that your Self shows you what you want is done.
It feels like you're merely an actor playing your part in a script that is already written. A script that ends with you receiving your desires!
Manifestation Sign #9: A sense of excitement
You could say that this is one of the physical signs your manifestation is coming.
You just feel some sense of expectation and joy, because you know it's coming. You can get excited, and not really have a tangible reason for why you feel that way.
You have a sense inside that "Something awesome is coming. I can just feel it."
You can trust that!
It's a message from your soul to you. Feeling is the soul's language. Learn to trust it, if you don't already.
Manifestation Sign #10: People Dropping Out of Your life
This is one of the weird signs your manifestation is coming.
Since everything is vibration, and the law of attraction brings like vibrations together, anyone who is not in alignment with the new desire you have created for yourself, drops out.
They might move out of town, no longer keep in touch, or whatever.
You can find logical reasons to explain why they're gone, but everything is vibrational. You start vibing at a frequency, if they cannot match you, they fade away.
Did you ever hear the saying, "Misery loves company." It really does! If you're vibing low, you'll have low vibration people and experiences in your life.
If you're giving high vibes, you're going to attract people and experiences of that frequency too.
It's that simple.
It's the same with money, if you aren't vibrating a positive money vibe, then you won't have a lot of money in your life. And if you are, you'll have an abundance of money in your life.
If you are unsure about your money vibration then you should take the free money vibration quiz.
It's by Stephanie Mulac who created a very powerful manifesting technique called the Vibration Jump Method which I love.
You can take the free money vibration quiz here.
Manifestation Sign #11: Messages Around You
I remember I had always seen a friend's curtain. It was for a soccer club called Liverpool and the curtain had its slogan on it.
I was desiring a change in my life at the time and had done my bit to set that change in motion on a vibratory level.
One day I looked at the slogan, and it hit me on a deeper level than ever. It said, "You'll never walk alone."
Imagine that!
I'd read that, day after day, and not given it much thought. But once I begin deliberately creating my desire, it clicked!
This can happen in any way. You might find a sentence in a book. You might see an ad on a billboard. I've had this happen while watching Deadpool 2 – where Domino says, "Everything usually works out for me."
So there you have it, these signs should have shown you how to know your manifestation is coming.
Remember, signs follow your imagination. They do not come before. And, when they do come, it doesn't mean your manifestation is coming. No. It's already done.
You just get to enjoy yourself along the way, as it crystallizes into something physical.
❤️ Related Posts:
Alan is the founder of Subconscious Servant. He has a passion for learning about topics such as spirituality and the metaphysical world. The thing he loves to explore most though is manifesting with the law of attraction ✨.