If you know anything about the law of attraction, then you know that the vision board is one of the most effective tools to help you manifest the life you desire.
A vision board is basically a board where you stick on pictures and text that represent your desires.
By keeping one right where you can see it every day, it helps attract your desires.
Vision boards work.
But wait, I'm going to ask you to throw away your vision board. Right this second. Okay don't throw it away but put it aside.
Why?
Because I want to share something with you that's even more powerful than regular vision boards.
There's a new type of vision board that's been getting some amazing results, Joe Dispenza even recommends them in his new book Becoming Supernatural.
It's a way to make your manifesting super easy, lightning quick, and practically automatic.
It's called Mind Movies.
Mind Movies are basically vision boards gone digital.
They make your visualizations really come to life!
When you give it a go, you're going to find your vision boards are more like "vision movies."
Mind Movies The Powerful Modern Vision Board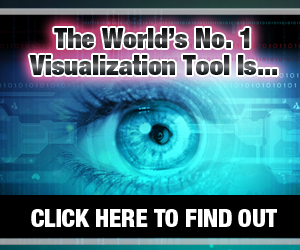 So What Exactly Is a Mind Movie?
Mind Movies contain a high-vibing selection of positive affirmations, all worded in the present tense, along with videos clips or photos (or both) in line with your desire.
These are also supercharged with moving, inspirational, and lifting music, to give your manifestation that extra kick it needs to get to the next level!
When you focus on your Mind Movies daily, you'll find your life steadily and swiftly becoming more in line with your ideals.
Whether you're trying to improve your health, get your business and finances in order, attract love, or just generally improve your life, Mind Movies will deliver.
How?
Just like with the vision board, the more you pay attention to something on it, the more likely it will become a part of your life.
With the Mind Movies though, you have the added advantage of an immersive experience.
Related Post: How To Manifest Money Into Your Life With Visualization
Mind Movies Is An Immersive Experience
Your mind is targeted in multiple ways.
The video, the audio, and the affirmations, all come together to give you results that can't be matched by using standard vision boards.
It's best to watch them after waking or before going to sleep. Even after meditation for even more power.
These times work great as that's when your mind is in its most receptive state.
Mind Movies are also better than visualization because while your mind may wander and roam as you visualize, with Mind Movies your mind will be taking it all in subliminally.
Having your senses hit from all angles really does ramp up the effect and helps raise your emotions at the same time.
Just keep watching them over 30 days and let you subconscious really soak it up.
👉If you want to check it out then get 6 pre-made mind movies for free here.
Anyway just thought I'd share that with in case it was something you would like to try for yourself.