The idea of soulmates is a romantic one.
We want to believe in the idea of a perfect match and that there is someone out there who is perfectly suited to us.
It's an idea that has been explored in movies, books, and songs for decades now.
But what happens when your soulmate comes along at the wrong time?
Can soulmates meet at the wrong time? Is it possible for two people to be perfectly matched, but not be able to be together at the right time?
In this article, we'll be discussing the harsh truth regarding the question – can soulmates meet at the wrong time?
Can Soulmates Meet At The Wrong Time?
Soulmates are meant to meet at the right time and in the right circumstances.
When this does not happen, it means that one or both of you is not ready for a relationship.
It does not mean that you cannot be soul mates and it does not mean that your relationship is doomed.
It simply means that there is something else in your life that needs to be addressed first before you can move on to a new chapter in your life with someone else.
This could be anything from finishing school to dealing with family issues or even getting over an old relationship.
Whatever it is, if it's holding you back from meeting this person, then it must be addressed first before any kind of meaningful connection can take place between the two of you.
The good news is that everything happens for a reason and nothing happens by chance.
You have been brought here at this time and in this place because there is something here for both of you to learn.
If this person was not supposed to come into your life at all, then they would not have appeared right now.
What Happens When You Meet Your Soulmate at the Wrong Time?
We've all been there. You meet someone and it feels like you've known them forever.
You can't imagine life without them; they're your soulmate. But there's just one little problem – they aren't available.
Maybe they have a partner or family members that prevent them from being with you, or maybe they live too far away for a long-distance relationship to work out.
Maybe they have other priorities in life that prevent them from committing to a relationship with you right now — and who are you to judge that?
The best thing to do is trust the Universe to do its thing and bring you back together eventually when the time is right.
Of course, this doesn't mean putting your entire life on hold while waiting for them to come back, but keep moving forward.
You can even date and put yourself out there because then again, you can have several soulmates.
If you're worried about being distracted by dating or having other people in your life, then just focus on yourself and the things that make you happy.
It's okay if they come back into your life or not because either way, it will be all up to you and how much space they take up in your head.
If they do come back into your life again someday and it feels right (which it probably will), then go for it!
But don't force anything and don't get caught up in drama if things don't work out with this person again because there are plenty more fish in the sea!
RELATED: Have A Gut Feeling Ex Will Come Back? 21 Confirmation Signs
8 Signs You Met Your Soulmate at the wrong time
We all want to meet the love of our life, but what if that person is already in a relationship?
It can be tempting to give up on "The One" and move on with your life—especially when you meet other people you click with.
However, there are some good reasons why it's worth waiting for your soulmate even if they're already involved with someone else.
Read on to learn more about these signs!
1. Your long-term goals clash
Your soulmate is the person you want to spend the rest of your life with, so it's important that you share similar long-term goals.
If your goals are completely different, this could be a sign that you met them at the wrong time.
There's no need to have exactly the same plans—after all, each person has their own interests and passions which are important to them.
But if one of you wants kids and another doesn't, or if one wants to live in an urban area while another would rather move away from big cities, or if one wants a career in medicine while another is planning on becoming an artist, this could be a red flag!
2. One of you is "the rebound"
It's not just the timing of your relationship that matters, but also how ready you are at a soul level.
Your soulmate may be right in front of you, but if part of the reason why you're together is that one or both of you are in rebound mode and not ready to commit, then it might not last.
If this sounds like your situation, take some time to figure out what went wrong with your previous relationship(s).
If there are still feelings left from an ex (or two), work on letting go before getting into something new.
You can't make someone feel comfortable with their life if they aren't ready for it themselves!
3. One of you is more committed to their career than to this relationship
If you have been together for a while and one of you is more committed to their career than the relationship, that may be a sign that you met your soulmate at the wrong time.
It might also mean they are not ready for a serious commitment.
In either case, it will be difficult to move past this kind of situation if you decide to stay together.
However, if both parties are equally dedicated to their careers or other interests, then there shouldn't be any problems in continuing with your relationship without getting discouraged by how your partner prioritizes things differently than yourself.
4. You live too far apart
The distance can also be a deal-breaker.
If you live in separate cities, states, or countries and have to spend a lot of time apart, it's not easy to develop the kind of bond between two people who are meant for each other.
You won't have time to get to know each other intimately or spend enough time together for your relationship to grow.
If the distance is an issue that keeps coming up in your relationship without seeming like it will change anytime soon, there's a chance that it might be right for you eventually but not now—and maybe not ever.
5. One of you isn't ready for a relationship
You may also be with the wrong person if your soulmate isn't ready for a relationship.
Maybe they just got out of a breakup and are not emotionally prepared to start something new.
Or maybe you're the one who isn't ready to commit.
It's important to know that it's okay if the timing isn't right for both people in a relationship.
Just because someone doesn't want to date at that moment, doesn't mean they won't in the future—so don't take it personally!
6. You want different lifestyles
If you and your soulmate are in two different places in life, there's a good chance that the timing of your relationship isn't right.
Sure, it could be an exciting whirlwind romance where you spend every waking moment together and things never feel mundane or boring.
But if your partner is looking for someone who can help them achieve their goals and support them in their endeavors while you're busy trying to build a better life for yourself, then this is going to be an issue.
7. You're not the best version of yourself
When you meet your soulmate at the wrong time, it's likely that you are not at your best.
You may be unhappy and unhealthy, or not as successful as you could be.
It's also likely that this person doesn't make you feel secure and confident in yourself.
But when we find our soulmates at times in our lives when we are not our best selves, it can be hard to fully appreciate them or believe they are "the one."
This can make it difficult to imagine how much better things would be if only the timing were different!
8. They're already involved with someone else.
If they're already involved with someone else, it means that the timing isn't right for this relationship.
Maybe you are supposed to meet them later in life when they are more available or maybe you need to find someone else who is free at that time.
The most important thing is not to give up and keep looking for your soulmate.
As soon as they come into your life, it will be clear that they were meant for you!
It could also mean that they're your soulmate, but this may not be the right time for you yet.
RELATED: Can A Soulmate Cheat On You? A Guide To Soulmate Betrayal
Why Did You Cross Paths With Your Soulmate if the Timing Isn't Right?
It's a blessing to have met your soulmate, but it can also be frustrating when their timing isn't right.
What are you supposed to do when you meet someone who feels like they were made for you, but the timing isn't right?
It's important to realize that when we're trying to find love, we're looking for someone who understands us and sees us for who we really are.
When a person comes along who seems like their life was made for yours, it's easy to get caught up in the excitement and think that this person is the perfect match for you.
The truth, however, is that there are many people out there who could be considered soulmates for us.
We don't always see them or know them because our paths just haven't crossed yet.
But when they do come into our lives and we realize how perfectly they fit with us, it's hard not to get excited about the possibilities.
So the simple answer to this question is this – maybe you met them at the wrong time to learn something valuable from that experience.
After all, the reason we meet our soulmates is to grow and become better versions of ourselves.
Do Soulmates Have A Timeline?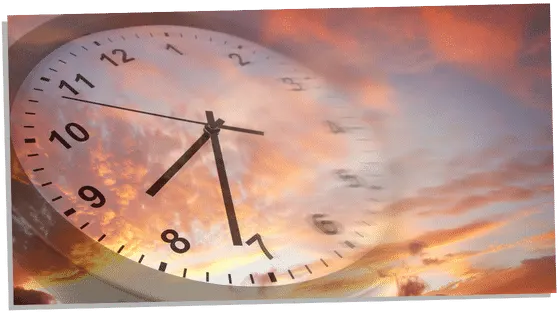 Soulmates can be found at any age, at any stage of life.
They are not limited to the young and beautiful or to those who are financially well off.
Soulmates can come from anywhere and go anywhere.
So do soulmates have a timeline? Do they quit looking after a certain age? Do they get married when they're 60? 70? 80?
The answer is no, they do not have a timeline.
There is no specific age when you should stop looking for your other half and settle down with someone else.
You have all the time in the world to find your soulmate.
What happens if you never find them?
Well, then you will always be searching for them, but that doesn't mean that you won't find love along the way.
You can still enjoy relationships with other people until your soulmate appears in your life.
RELATED: Love is Forever: 11 Myths About Soulmates You'll Want To Know.
Will Your Soulmate Come Back When the Timing is Right?
Yes. While there's no guarantee for anything in life, there's a belief that the Universe fights for souls to be together.
So if they really are your soulmate, they will come back when the timing is right.
But what if you're afraid that they're going to leave again?
What if you want them back so badly that it consumes your thoughts and feelings?
It's important to remember that everything happens for a reason — even if it doesn't seem like there's one at first.
Maybe your soulmate had some lessons to learn or things in their life that needed healing first before they could be with you again.
Maybe they weren't ready yet or still needed time on their own for whatever reason before being ready for something serious like dating or marriage.
Or maybe there was nothing wrong with them at all — but something was just off with this relationship overall and it wasn't meant to last forever (even though it may have felt like it).
Check Out These Posts:
I'm a full-time freelance writer with a love for writing self-improvement, relationships, mental health, and lifestyle articles. Check out my other articles here on Subconscious Servant, or also Thought Catalog (that's where I express myself in a more creative form ✨).